Seattle's Top Upholstery Craftsmen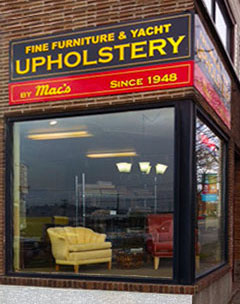 From replacing damaged foam in your favorite chair to masking flaws in an antique settee, we sweat the small stuff. Our craftsmen reinforce & serge upholstery seams, align complicated fabric patterns, match pleats, correct spring edges, repair dings & dents, recover outdoor cushions, fabricate custom buttons and restore old chairs.
Medical, Dental & Chiropractic Upholstery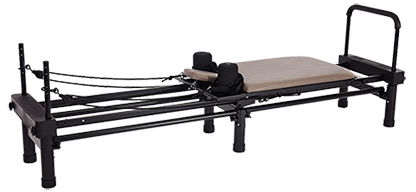 Make a statement about your medical practice with quality examination tables, chairs, and waiting room furniture. Beautiful, durable medical, chiropractic and dental upholstery sends a positive message to patients, staff and colleagues.
Choose from the latest vinyls and sturdy commercial grade fabrics. Select colors and textures to match existing furniture and medical equipment or try something entirely new. You'll find an endless number of vinyls and commercial fabrics inside our Ballard Showroom. Count on Upholstery Seattle. We're Seattle's upholstery pros.
Commercial & Restaurant Upholstery
Discover why Seattle restaurants, hotels, casinos, theaters, stores and businesses trust us for all their commercial and office upholstery needs. Out clients include Washington Athletic Club, Marriott Courtyard, Four Seasons Hotel, Sheraton Downtown, Muckleshoot Casino, Flying Fish, Oceanaire Seafood, Carrillon Point, Imagicorps/Microsoft, and Martin Selig Real Estate.
Call Upholstery Seattle at 206-783-1696 for reliable, superior quality commercial upholstery with quick turn around! Visit our showroom adjacent to Mac's Upholstery at 5011 15th Avenue NW, just north of the Ballard Bridge.
Boat, Yacht & Marine Upholstery
Restore that new boat feel to your yacht or pleasure craft with brand new boat upholstery, yacht upholstery or canvas. We have the best designers & fabrics.
We specialize in custom settees, fitted bedding (sheets, mattress covers, duvets, etc), v berth and stateroom mattresses, window coverings, headliners/hull liners, and carpet installation. Our boat canvas shop is located just a few blocks from Upholstery Seattle. The canvas shop specializes in all aspects of boat and yacht enclosures, dodgers, boat covers and windows.